Carbonate Standards Ensure Better Paleothermometers
A comunity effort improves the carbonate clumped-isotope thermometer and drives its wider application
AGU Journal EOS
Saft für E-Auto-Akkus aus dem Oberrhein-Graben?
Podcast mit Prof. Dr. Jochen Kolb in SWR - AKTUELL
Download (German, MP3, 5.3 MB)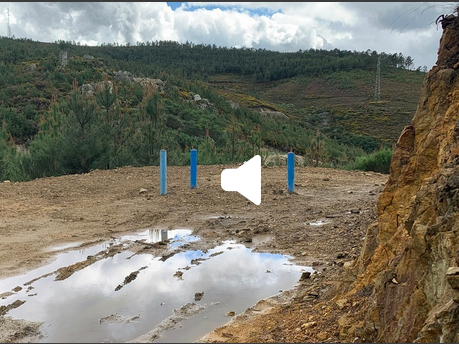 Radio report: Lithium from Germany
Europe's largest lithium deposit lies under the Rhine. Prof. Jochen Kolb knows where lithium can be found in Germany and what opportunities it offers.
Download (German, MP3, 7.87 MB)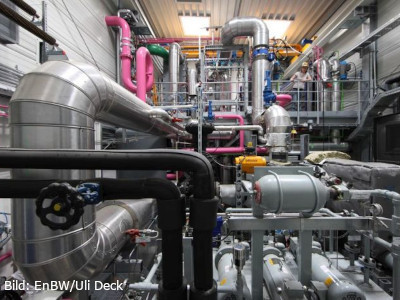 Das sind die Rohmaterial-Strategien der Autoindustrie - Die Supply Chain auf dem Prüfstand
Lithium aus Tiefenwasser in der Geothermieanlage Bruchsal
Article...
Research fellowship for Dr. Thierry Olivier Bineli Betsi from Botswana
Genesis of orogenic gold deposits: Insights from the Tati Greenstone Belt of eastern Botswana
News...
Stadtökologie
Ein Film im Rahmen des Stadtökologischen Praktikums am KIT
Zum Film (32:44 Minuten)
Campusreport
Interview mit Prof. Dr. Stefan Norra, Dr. Nicolas Börsig und M.Sc. Jonas Bauer.
Wir unterstützen Vietnam mit dem ViWaT Mekong Projekt
Zum Interview (4:40 Minuten)
ZDF-Morgenmagazin Interview mit Prof. Dr. Jochen Kolb zu Lithium in Deutschland
Lithium ist ein wichtiger Bestandteil moderner Akkus. Der Abbau in Deutschland soll sich in Zukunft lohnen.
Interview (3:00)
Ressourceneffizienz
Magazin der Hochschule Pforzheim im September
ThinkTank Inustrielle Ressourcenstrategien
Zum Magazin (12:00 Minuten)
European Urbanism - Campusradio Karlsruhe
KIT-Professoren Stefan Norra (Environmental Systems) und Peter Nick (Botanik) diskutieren über den KIT Campus Süd
Zum Podcast (46:28 Minuten)
Bergbau, Verhüttung, Recycling
THINKTANK Industrielle Ressourcenstrategien
Broschüre (PDF, 7.2 MB)
Lithium aus dem Oberrheingraben
Lithium - Einer der wichtigsten Rohstoffe für Batterien

SWR Interview mit Prof. Kolb (08:50)
SWR Aktuell 09.09.2020